I finished reading "Wind Chime Point (An Ocean Breeze Novel) by Sherryl Woods.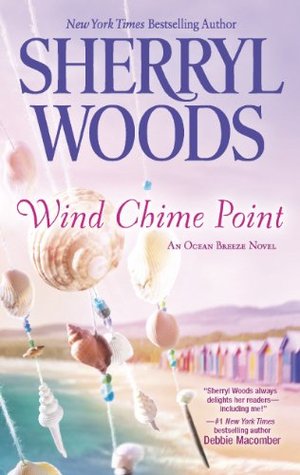 This was the second novel of a trilogy. The third is due out in June. This is a very nice, beachy romance novel that makes you feel good.
Now, I have been reading "The Nightingale" by Kristin Hannah.
This book is set in occupied France during World War II. Not an uplifting book for these times of quarantine. I am not someone who is much for introspection. I admit to blithely living my life day to day. This book really has me thinking about the life we are currently living under quarantine and the threat of the COVID19. Many people are bemoaning the loss of "freedom" and protesting. I am thinking how blessed we are to have jobs that Hubby and I and our children can work on remotely. How we can still put food on the table and not live in the abject fear of death due to war. Sure this virus is deadly, but we have masks, gloves, social distancing and cleaners that can give us a way to combat it. I feel for those people who have currently lost their jobs and are struggling to stay afloat and feed their families. This book highlights the poverty, starvation, fear, cruelty and bigotry that were all part of living under the Nazis in WWII. These innocent people were just trying to live their humble lives. Surely, what they went through for many years is so much worse than the quarantine we are currently experiencing. I wish that those protesters could read this book and see that their "rights" are not truly being stepped on, we are just all being asked to do our part and protect ourselves and each other. I strongly recommend reading this book. It will make you so very grateful for all that you have.
Now on a happier note, I have been knitting away on my Butterfly Baby Blanket.
It is growing nicely. The yarn is very pretty and soft if I do say so myself. I am glad I bought it when ACMoore went out of business.
Yesterday was my mom's 93rd birthday. I made her a Lemon Meringue pie from scratch. It is one of her favorites.
Not much of a celebration, but I potted some plants for her front stairs as a birthday gift and ordered dinner from a local Italian restaurant. Just dinner for the two of us...Hubby ate at home to maintain some social distancing.
Thanks for visiting!