I'm talking floss colors. I managed a couple of hours of stitching on Baker Beach this week. Lots of brown, black and blue/grey floss.
I can see the light at the end of the Beach! This is the 10th and final page. Now I am really excited to get at least a few stitches done each week on this project.
Hubby and I visited Saratoga again near the end of the racing meet. This time I went to the local yarn shop,
Common Thread Saratoga
. I had a couple of patterns with me that I am interested in making so I thought that I would buy some pretty yarn. Here is what I found.
I want to make this
Three-Season Cowl
with it.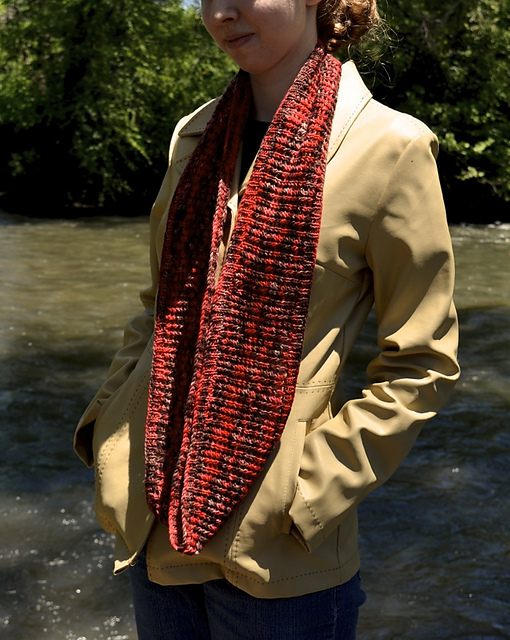 Hubby and I are planning on going to the
Long Island Fair
today. We tried to go yesterday, but the main parking lot was full and traffic was all backed up to get into the remote parking lot that was being serviced by shuttle buses. We are going to go back first thing this morning. I will share pics later this week.
I am joining Kathy for some
Slow Sunday Stitching
today. I hope to fill in that area above the black rock on Baker Beach. On Monday I will join the
Stitchery Link Party
at Super Mom - No Cape. Pop on over to these sites to see what other bloggers are stitching. I just made a pot of tea to enjoy while I am reading some favorite blogs. Why don't you do the same.
Thanks for stopping by!